Think Higher Caregiving – A Premium Medical Marijuana Bozeman Dispensary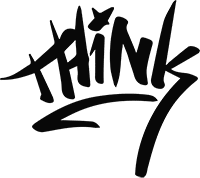 [ultimatemember form_id="734″]
Think Higher Caregiving is a small shop atmosphere Bozeman dispensary offering medical marijuana products and providing enormous amounts of care. When producing and growing medicine, less is always more! That is the type of mentality Think Higher applies. Think Higher Caregiving does not strive to be the largest, instead we strive to be best.
Think Higher Caregiving is proud to have been operating in Gallatin County for over 9 years. Having been through the negatives and positives of the Montana medical cannabis revolution, we are happy to be one of the few that have remained through it all. We pride ourselves in offering the widest array of concentrates, edibles, and more Bozeman, Montana Cannabis Dispensaries can offer.
It's YOUR medicine! We will work with you to find specific strains, as well as, products, that will help your specific needs. Here at Think Higher, we strive to be a leader in the Montana Concentrates game, supplying consistently high quality Concentrates to the Bozeman area!
It is our goal to help specific individuals get the best care at the absolute lowest prices. We produce everything Swing in our Bozeman dispensary or make an account below to sign up!
Due to the nature of material on this site and to remain compliant with all Montana Medical Marijuana program rules and regulations, all visitors must register and log in to view our website.
CONTACT US
If you have any questions or interests, feel free to contact us or swing in our Bozeman dispensary today!