Vaping and vape pens have been in practice for a long time. However, it is the legalization of recreational and medical cannabis regarding the vaping of THC, CBD and other cannabis oils that has revolutionized the art.
This article will cover several topics relating to vape pens. These include how a vape pen works, how vape batteries vary, the different cannabis oil concentrates for the different vape pens, in addition to covering the safety of vape pens.
What is a Vape Pen?
A vape pen is a slender, portable devices that are just beefier than a pen, that is sometimes referred to as a eCigarette. Normally designed with a refillable tank and a battery which can easily last a day of full use.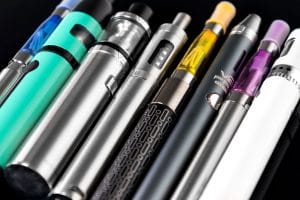 Vape pens are widely used with CBD and THC oil concentrate cartridges. The reliability and the ease of use has only helped increase its popularity.
Vaping hits differently on the lungs depending on one's experience. Experimenting with several vape pens makes it easy to differentiate brands and styles.
There are several things to consider when looking for a vape pen.
Anatomy of a Vape Pen
What is a vape pen made of? There are three major components
  Battery
  Atomizer
  Cannabis Oil / Liquid - These components can be broken down even more. Follow this in-depth breakdown regarding the three main components of vaporizer pens.
The Battery
The vape pen uses a rechargeable battery to power the atomizer up to 400 degrees within a few seconds. Most vape pens are powered by lithium-ion batteries. Lithium-Ion batteries are rechargeable, and reliable making them low-costing.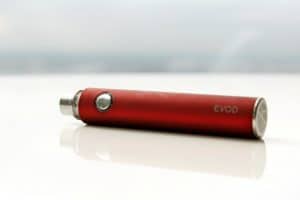 There are two common types of batteries, internal and external.
The internal battery is charged while connected to the vape pen. Most  internal batteries have good protection circuitry.
The external battery, on the other hand, is removable, and in most cases, it is charged separately from the vape pen. External batteries allow the user to replace the battery if it were to malfunction. Therefore, ensuring reuse of the battery housing and atomizer.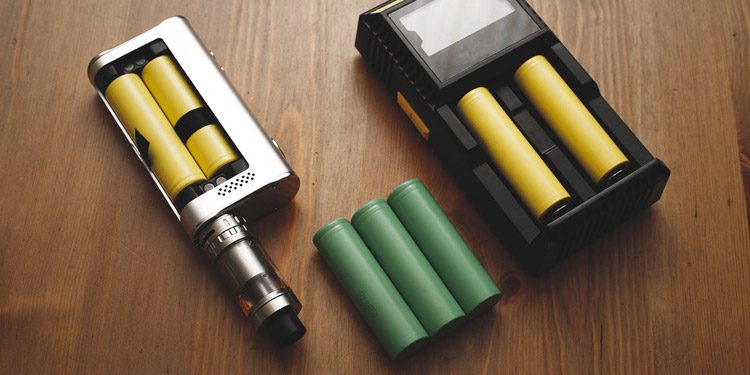 *Please note: Internal and External Batteries does not mean Automatic vs. Manual Batteries. Please refer below (link to this aspect below in blog)
Atomizer/Cartomizer/Vape Tank
The atomizer is the core of the vaporizer. Sophisticated atomizers which combine the cartridge (vape tank) with the atomizer into one component are known as cartomizers or clearomizers. Without the atomizer portion, there's no way to turn the oil into vapor to be inhaled.
The atomizer itself can be broken down to key components: The coils, the wick and the vape tank. These three components make up the atomizer.
Coils
The atomizer consists of a heat resistant housing with tiny resistance coils. The coils are heated by the battery which in turn heats the liquid to vapor. Temperatures can easily reach 100-250 Celsius within the core of the coils. Most batteries are variable controlled, which allows the user to select a specific temp to best suit their wants.
The Wick / Intake Holes
The wick, sometimes referred to as intake holes, act as a pathway which directs the THC vape oil to contact with the coils.  The atomizer wick can be made of several different materials and styles including but not limited to ceramic, cotton, silica wick and stainless-steel mesh. The wick can play a major role in the final taste / flavor, in addition to how often you must add cannabis vape oil.
Vape Tank
The tank refers to a polycarbonate, glass or stainless part of the vape pen used for holding the cannabis oil. The tank combines with the atomizer to form a single unit. The vape tank holds the oil. It is imperative to have a tough and durable tank; A cheap brittle tank can leak causing the user to loss precious cannabis oil.
There are many kinds of vape tanks available. There are some key points that should be looked at, depending on an individual's preference of flavor, cloud size and style of vaping.
                                Thread Size
Most common connections for cannabis vape pen cartridges and vape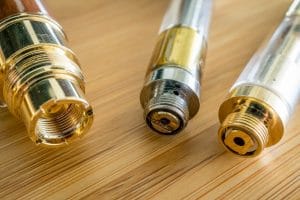 oil tanks are 510 threaded. The commonality in 510 threaded cartridges and tanks allow for universal use between different battery companies, styles and sizes. This, almost, universal standard allows the user to go from dispensary to dispensary and know a cartridge purchase at either place will work with their 510-compatible battery.
                                Hole Size
The hole size of the atomizer determines the amount of air flow when a user is drawing on the battery. The hole size has a direct impact on flavor and cloud size. The smaller the holes, the more flavor but small clouds, and oppositely with larger holes, less flavor and larger clouds.
The viscosity of the oil can additionally have negative impacts with regards to the hole size.
Thin oil, which one can compare to E-Juice tends to leak when used in larger holed atomizers. Whereas, thicker THC vape oils, such as Think Higher's live resin terp cartridges, work best with a larger hole.
Sensors & Software
Sophisticated vape batteries and vape pens come with special software that helps them to detect when you breathe through them. These type of vape pens are referred to as Automatic.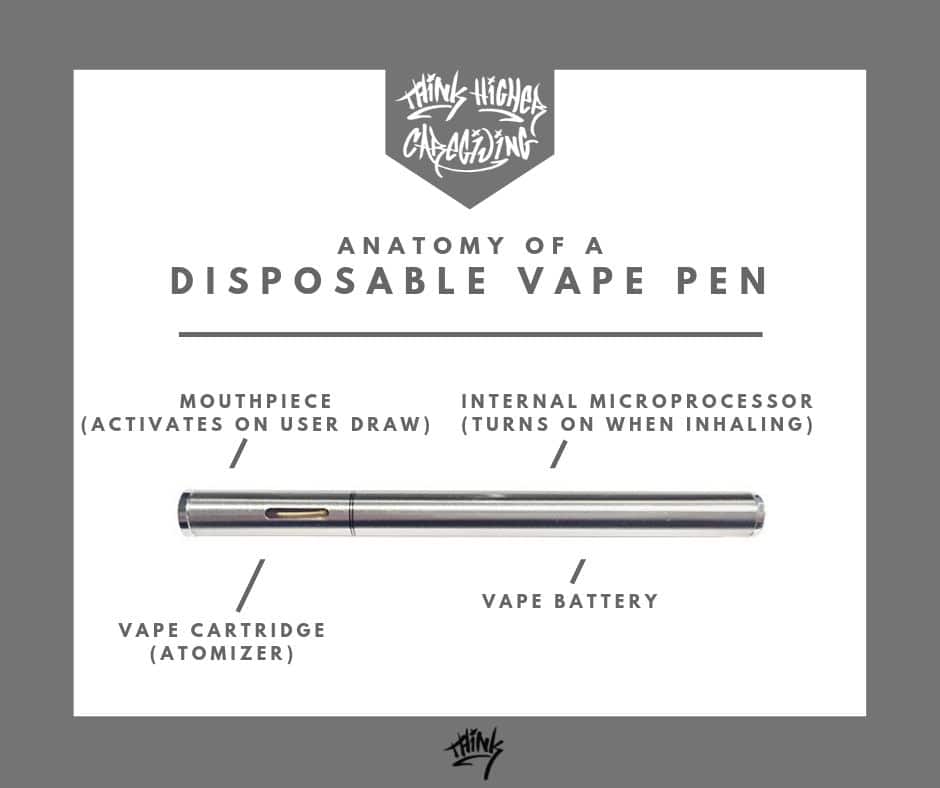 Other vape batteries and vape pens require you to push the button to trigger the atomizer. This style of vape pen are referred to as Manual.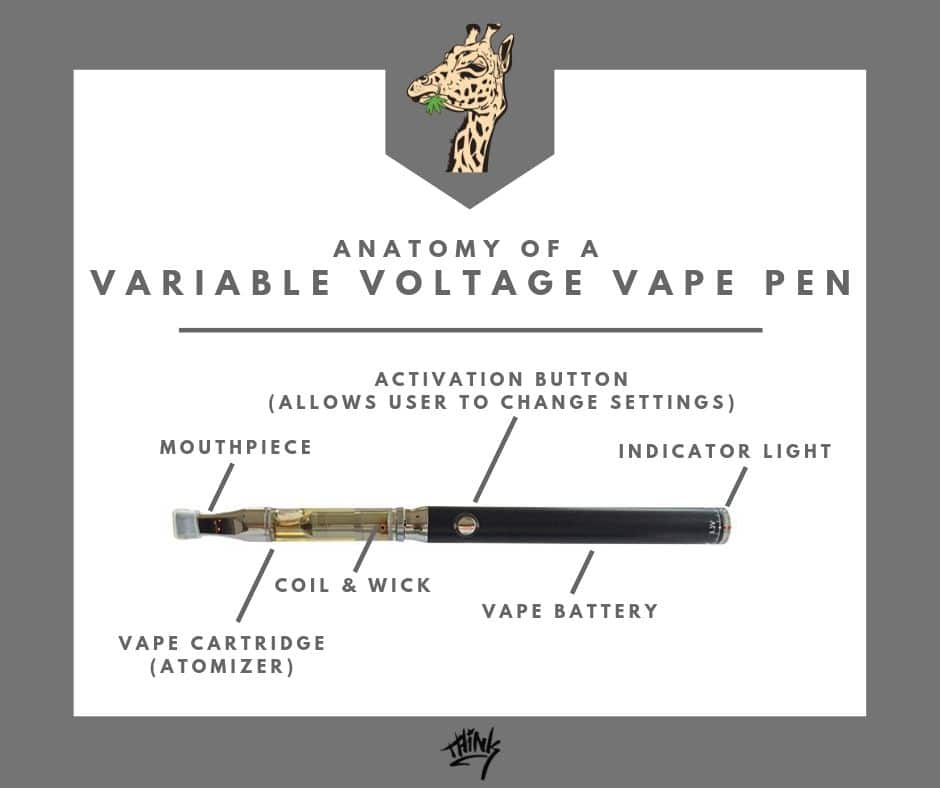 There are pro's and con's to both Manual and Automatic Vape pens and some can get intricate. Others allow for variable voltage and variable wattage, which are both big aspects in determine intensity of the hit.
Difference types of concentrates for vapes
The vaping market is awash with numerous concentrates. You can choose a concentrate depending on its viscosity, the flavor or consistency. Some vape pens are designed for CBD and THC waxes and concentrates where other vape pens are designed for use with less vicious products such as THC distillate.
Here are some of the common concentrates in the market right now and how they perform with specific vape pens.
Shatter
Shatter? You read that right. This is a solid substance that almost resembles a glass shard. If you knock it using a dab tool, it breaks into smithereens, "shatters."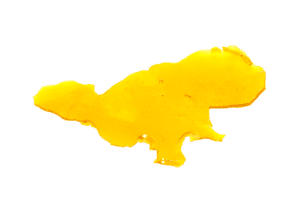 We cannot fail to mention that shatter leaves the vape pen the least messy like other concentrates. Shatter is easy to work with and use with vape pens requires a vape tank.
Cartridges rarely contain shatter as it takes a lot of unwanted foreign products (MCT, PG, VG) to decrease its viscosity.
Wax & Budder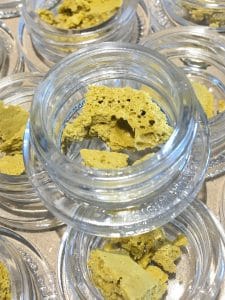 Wax is now a popular concentrate for vaping pens. There are two types of wax, the budder (also known as badder), and crumble/honeycomb wax.
The former is an almost viscous wax that you can stir very easily, while the latter refers to solid wax.
The crumble refers to concentrate in the form of crumbles, while the honeycomb refers to a vaping concentrate that looks like a honeycomb.
The wax has a wide array of different flavors but does require a vape tank.
Crystalline
Crystalline is a concentrate that is filtered to remove any plant matter, leaving pure content.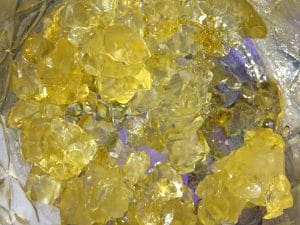 If you love 99%THC in vape form, go for the crystalline concentrate. In addition, the crystalline concentrate gives you a fresh feel of the concentrate.
The crystalline concentrate blends well with different vape pens. The crystalline solely works in higher quality vape mods. Due to the consistency, crystalline can easily clog normal cartridges.
Crystalline cannot be used for disposable pens, unless subjected to a high percent of cutting agent, in order to dilute the cannabis oil.
Distillate
The cannabis extracts (CBD and THC) are run through the purification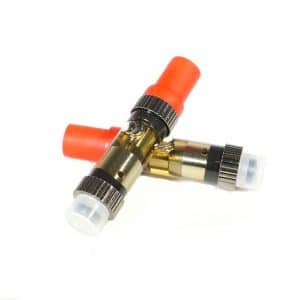 process. The final concentration achieves the color and viscosity of honey. The distillate is preferred for its viscosity since it makes a stable juice without any unwanted cuts.
THC distillate is one of the most common used cannabis concentrate used in disposable vape pens and cartridges. Distillate allows a great blank slate to allow the introduction of different terpene profiles and tastes.
Viscosity of oil used in vape pens
The viscosity of the cannabis oil is crucial as it affects the direct performance of vape pens. CBD or THC oil tends to be thicker than most other vaporizable oils and juices (ex: nicotine e-juice). A vape pen requires more energy the higher the viscosity of the oil.
Sticky oil can clog the cartridge, which means the vape pen must use a lot of energy to first melt the clog before the product can vaporize. Whereas, less viscous oil floods the heating element, and does not require the excess power.
Safety of vape pens
The issue of safety regarding vape pens has been trending, thanks to claims that they could be disasters in disguise. After doing research, we came up with the following findings.
Some concentrates contain high levels of "thinning agent"
This might sound like news to some people, but some vaping pen cartridges contain high levels of thinning agents. These thinning agents are used to get the proper viscosity when mixed with the thicker THC oil.
These thinning agents are non-cannabis, and potentially toxic stuff. Polyethylene, Propylene glycol, Vegetable Glycol, multi-chain triglycerides and honey cut are the most common cuts.
Recent findings discovered that PEG-400 produced almost 4 times the amount of formaldehyde produced by PG, and 226 times that of either MCT or VG, both of which produced too small an amount to even reach quantitation thresholds.
Although long term studies must still be conduct, short term results are not positive. Indicating that some of the thinning agents being used today can be extremely harmful when vaped.
Some vaping pens and cartridges use plastic
Many might not believe this, but the outer part of vape pens can be made of plastic. It is even more worrying that some of these plastic vaping pens can contain bisphenol A (BPA) which is a pollutant. When the plastic is exposed to high temperatures, it starts to melt, exposing the person to health hazards.
Additionally, plastic wicks can be used instead of quality ceramic. Due to the location of the wick, it is subjected to high temperatures. These high temperatures can cause the plastic to leech into the oil, which then vaped. A plastic wick can be easily tasted by an experienced vaper.
Avoid plastic at all costs!
Conclusion
We can't discuss everything about vaping pens. It is, therefore, prudent to carry out deep research before making a purchase of both the vape pen and cannabis oil to be used.
Avoid using additives that are harmful to the body or environment.
To avoid frustration, shoot for get a vape pen that has a battery which can remain charged for hours.
Decided and determine the size and portability you desire.
Ensure the proper style of vape pen or vape mod depending on the type of CBD or THC concentrate or cannabis oil you are hoping to vape.